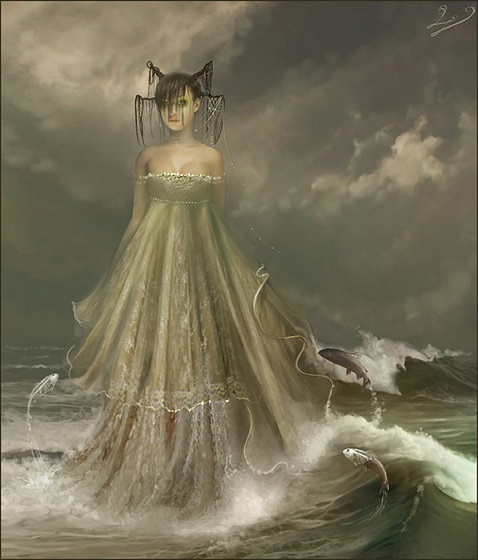 Lokestant is the daughter of the gods Tempestant and Phalgas. She is one of the few Higher Powers that lives on a mortal world. She is based out of Aphenarun. Her presence in the Mortal Systems, something usually stopped by The Balance, has so far gone unopposed (c.f. Rule of Divine Governance).
Lokestant's rise to divine power happened in the Second Kizan War (1300 - 1315). In this conflict, she and her fanatical followers battled agents of Gebs Chosen.
On 22 Bliss 1335, with the help of The Balance, Lokestant was ascended. It was done out of necessity, a counter to the great influence of Poseidon In the same year, her cultists at Anglor Hellion dedicate her first church. In addition to Poseidon, another of Lokestant's foes is Geb. Lokestant actively works against the Earthen empire of Rilirthad. She and her people battle the Earthen and their rifts to an Elemental Ring World, hoping to reverse the effects of the Karnegmoth Cataclysm.
In 1801, Lokestant created the Waterhaven Channel as a counter to Rilirthad's Togomud Sink and the Earth Callers.
Known Powers

| | |
| --- | --- |
| Divine Toughness | +1,000 hit points as Demi Power |
| Modulating Energy | +10 modulating energy damage for all attacks |