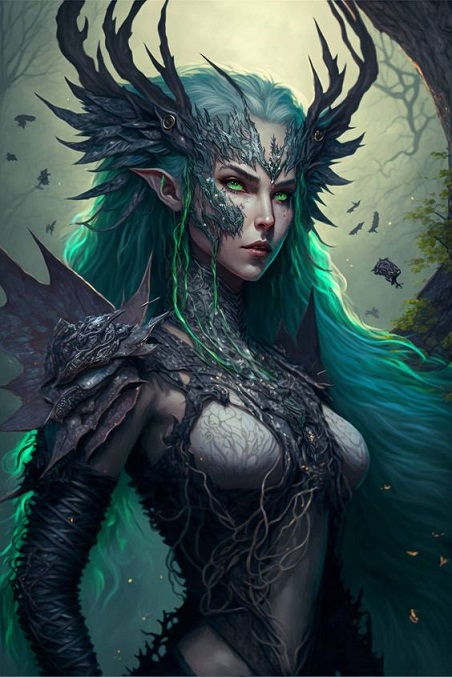 In the Demon Spawn War, Sehanine rose to the rank of Solar. She served under the archangel Corellon. Her area of operations was on the world Kriav. One of her most well-known generals was Lolth.
When Corellon became a Higher Power, he passed military operations off to his mate Sehanine. She oversaw the war effort on Kriav for the remainder of the Demon Spawn War. After this conflict, she too passed through the Temple of Ascension, joining Corellon as wife and Higher Power.
Sehanine is an elven god, and wife of Corellon. She and Corellon are often derisively referred to as the King and Queen Elf. This is because the two work together in ways that the other gods and sometimes The Balance, view as unfair. So when a god plans to go against either of them, they better be very powerful or come with their own ally, because alone they don't stand much of chance of outwitting the King and Queen Elf.
Known Powers

| | |
| --- | --- |
| Divine Toughness | +8,000 hit points as Greater Power |
| Modulating Energy | +25 modulating energy damage for all attacks |
| Master of the Bow | any bow she uses is treated as if it has the speed and sharpness enchantments |