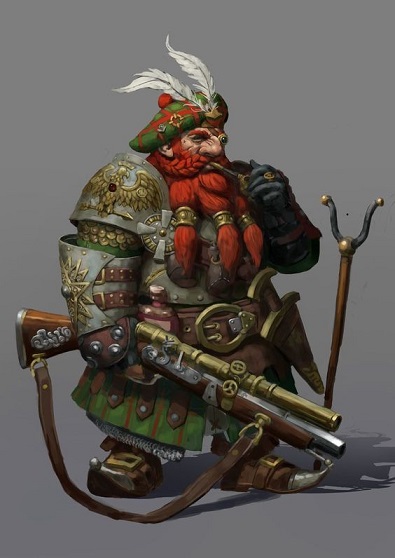 On the western coasts of the Clans Region are the holds of the Grimmarsveinn. With a government by syndicate, they are all about business. Their largest foreign trading partners are Malacost and Ivory Asylum. Unlike the other three Turkûn nations of the region, Grimmarsveinn's major churches are to non-dwarven gods.
The Turkûn of Grimmarsveinn, with their sea ways, are not looked highly upon by many traditional Turkûn of the interior:
We ply Naraz-Nâru's earthly riches, they fish Poseidon's seas.
Hostilities sometimes arise with their southern brothers, the Hjalmarbrodd. These disputes are usually over miners entering parts of Iragandul owned by the other side.
The people of Grimmarsveinn are a jovial and friendly people. They view the region's conflict with the elves of the High Wood Country as wasteful; better won through trade superiority.