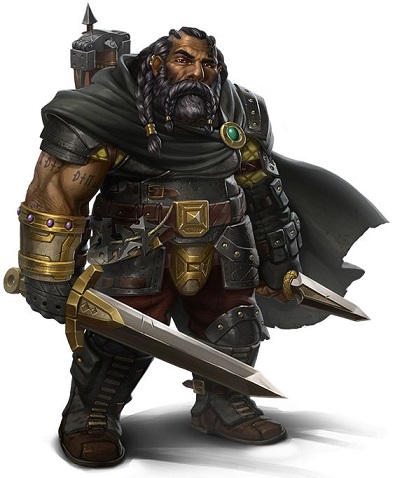 In the Year 612, the Burazdan clan and several others parted with the Kingdom of Phlehorn (92 - 1080). The driving factor for these ex-Phlehorns was a treaty never broken between the crown and Khizunul's stone giants. Honor and one's word paramount to its people, Phlehorn could not honorably break it, but non-citizens could. Once out of Phlehorn's lands, the ex-Phlehorns founded the settlement of Numakkhalgu. Long denied the "splendors of Naraz-Nâru", that is gold ore and gemstones, they went to digging the Khizunul.
Often equal partners with Khizunul's stone giants, Hjalmarbrodd has a territory rich in mines and mineral wealth.
In 1082, Gunbil, former city of Phlehorn, peacefully becomes a holding of the Hjalmarbrodd Monarchy.