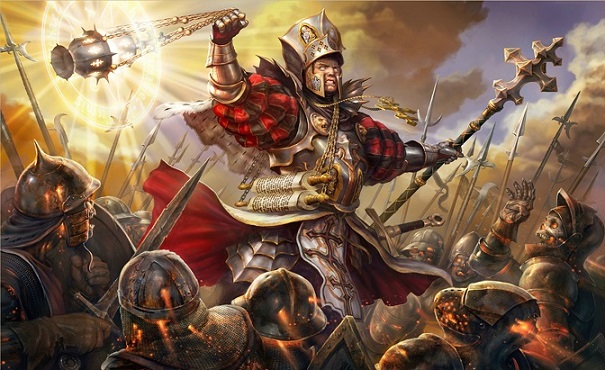 In 1486, the break-up of the Lances of Merioss led to the creation of the Scourge of Athena. The order was initially comprised of all citizens of Iglutt. The people of this city were required to swear an oath of loyalty to the order and must serve five years in its military.
After the defeat of the Black Tide of Thasmudyan in the Artery War (1546 - 1554), the order was reorganized to limit membership to priests, paladins, and holy soldiers staunchly devoted to Athena.
We, the knights of the Scourge of Athena are the protectors of the Lands of Purity and seek to return her former beauty and glory. We, the last order of good in this evil land promise to end the suffering or die in the cause of righteousness.

- Galtrag - "Oath to the Scourge of Athena"