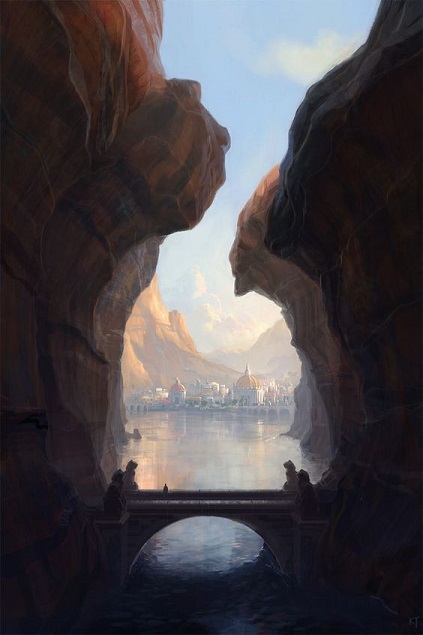 Voruner is an old city, founded early in the First Epoch by a band of Forstneblin. It is a riverside city, built among hills and crags, surrounded by the gnarly timbers of Pixit. The Lerchadan River flows east of the city. It is a strategic river, wide and deep enough for sailing ships to move between the inland freshwater Galathien Sea and the salty Pearl Sea.
During a three year period, from 1483 to 1485, Voruner was softened up. It was repeatedly bombarded from the sky by the Eye of Gith. This was done because Voruner is an entrenched city, built among hills and crags, behind gnarled woods shaped by druidic magic. In 1485, Katrana's army, the Mauhúrz-Dúrak captured the city. The fate of those killed and captured was to join the ranks of an undead army that grew with each battle.
In 1547, driven back with the Athenian Crusade (1539 - 1551), the Black Tide abandons Voruner.
In 1553, Voruner gave up its independent city-state status, becoming a member of the Country of Malacost.