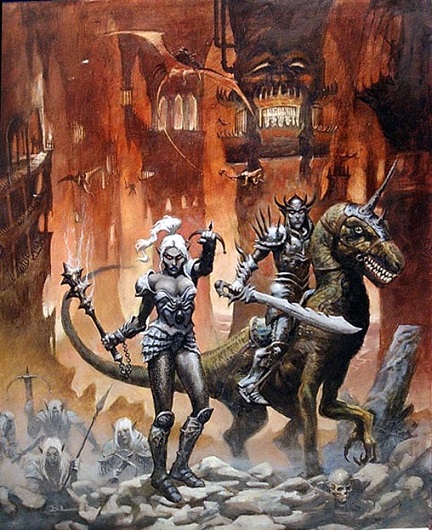 In the Tradeway Wars, the drow of Eclavfryn took advantage of the war weakened militaries of other drow city-states. They warred with these other city-states and annexed several of them. The in-fighting among the Chari'they Alliance prolonged the Tradeway Wars and kept them from wiping out several Underdark empires. In 1194, Eclavfryn and two other former drow city-states became holdings of the drow empire Uzurundabud. The formation of this empire is thought to be one of the reasons that brought an end to the Tradeway Wars.
Uzurundabud has cities and holdings along the Great Tradeway. They control large stretches of it and charge tolls for its use. The drow of Uzurundabud are a menace to both surface and Underdark creatures. Like most drow civilizations, they rule their vast population by force and terror. The empire is spread across two Underdark regions. The heart of the civilization is in Onvorn. They have outlying settlements in the southern reaches of Imgangreth.
Uzurundabud is a major power of the Underdark - much like the Khazarkar Empire is on the surface.
The Uzurundabud aided the Black Tide of Thasmudyan in the final days of the Black Tide War (1465 - 1504), particularly in the capture of the Farinteen capital of Vraga Moltus.