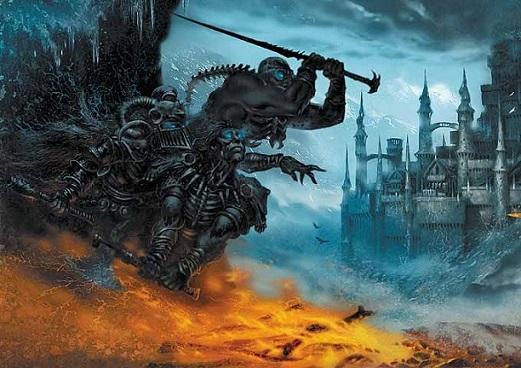 Artaxertus is an empire of cold-loving creatures, arrivals or descendants of those that came from Fimbulwinter and the descendants of those that fled Glangveif.
Artaxertus is ruled by a frost giant emperor who in turns answers to the Glacial Throne. The actions of the empire's leaders are heavily influenced by the psyche of Igacin inside this artifact.
The empire's frost giants are divided into clan houses. Another faction are the Thrallrir. Originally from Fimbulwinter, they are more intelligent than the frost giants, usually serving as advisers and administers.
Artaxterus has a classed society with the frost giants and Thrallrir filling the upper and middle classes. The lower class is largely comprised of ice trolls, dishonored frost giants and Thrallrir, and those yet to full-fill the "good citizen" ten years of service in the Thrones War (751 - present). The empire is also the home of many type of ice elementals. These elementals are generally the lowest of the lot - too base or too free-willing to be considered even a class. They are generally the "slave" labor force.