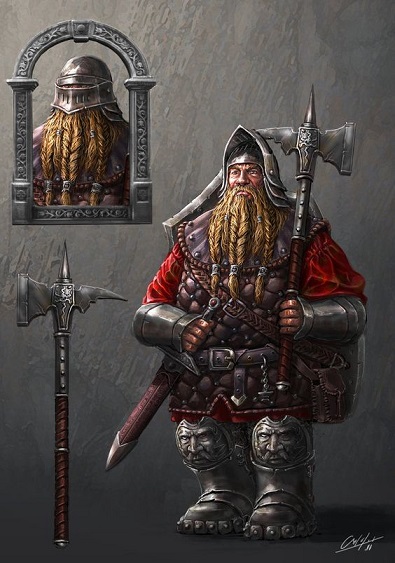 In the Year 396, Phlehorn sent the Daklode clan on a mission to secure and colonize the northern mountains bordering the High Wood Country. In 398, they founded the settlement Tarbhunarâg. In the battles to secure part of the Gakhs, they fought hill and frost giants, goblins, gnolls, wyverns, and other beasts.
In 425, Tarbhunarâg legally separated from the crown of Phlehorn. Two years later, the city-state of Tarbhunarâg became the capital of the Daklode Monarchy; with General Irazân Daklode its first king.
In 980, Daklode colonists founded the settlement of Bazandaggûl.
Daklode has the honor of guarding the northern borders of the Clans region. They fought two great wars with the Spirachiln and several with the Rúmil.
Daklode was the first empire to put steam engines into general use. They were the leading members of the Clan Council that pushed for the creation of a grand railroad network, the Kibar-Kûn.
One of the more dangerous elements of Daklode's ground forces are its owlbears. With hundreds in service, they are the first shock troops to go into battle.
Holdings
Conflicts
First Harpy War
First Pick War
Second Pick War