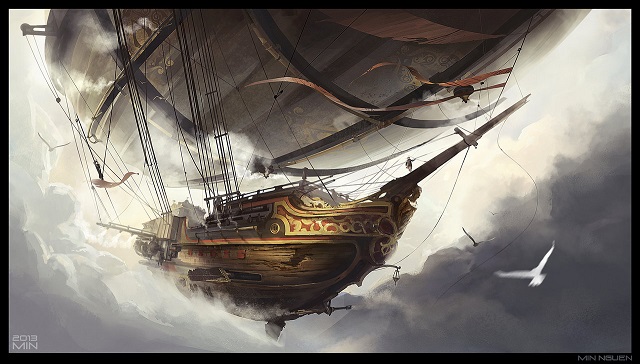 In 946, the massive skyship Soaring Cloudrunner was pulled into the slipstream of the Clouds of the Dead God. The ship and her crew of of Gimrune were taken thousands of miles across seas and into the interior of the continent Brucrumus. These citizens of Engineen, landed in the central reaches of the Lands of Purity, the Adellum Sector. They lost contact with their kin on the far away island Angvild. Marooned, yet liking the area they found themselves in, they established a settlement on a high plateau overlooking the Galathien Sea. They named this place As'lumix, in reference to a wrench nicknamed by Neld-Rac, once used to create wonders and engineering marvels inside the Gears Infinite of Mechanus.
By land, As'lumix is isolated by high mountains and primeval forests. The city is built on a 3100' high plateau overlooking the Galathien Sea. The gnomes of this independent city-state prefer to stay out of the worldly affairs; instead spending their time on tinkering and inventing.
In 1752, the Gimrune of As'lumix re-established contact with their long lost kindred of Angvild.