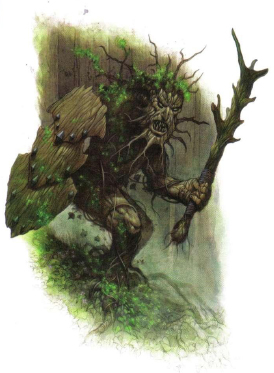 Ambaratel was built as a fortress to ward the area from Rilirthad aggression. Before it became a city-state and could adequately defend itself, it was a major military camp for forces of the Greenland Alliance. The defenses of the place comprise mossy green stone taken from the Elpašân hills and covered with living walls of vines and other sentient vegetation. As time went on companies were formed to control the growth of these living defenses like feeding them, pruning them, and protecting the growing settlement from the Living Walls of Ambaratel. Some of these companies now operate on an international scale, helping those desiring to use sentient plants for military and civilian projects.
Ambaratel became an independent city-state in 1741. Her armed forces are the Nulumi. It is a multi-racial force representing people of the area, particularly those driven from their homelands by the Rilirthad.
Ambaratel is sited along the southern shores of the river Knaevan. By way of this river, the Ambaratels trade their goods with Ivory Asylum and other settlements along its length. They also have some trade with the goliath tribes of the Elephant Backbone and dwarves of Akthol-Tharag.