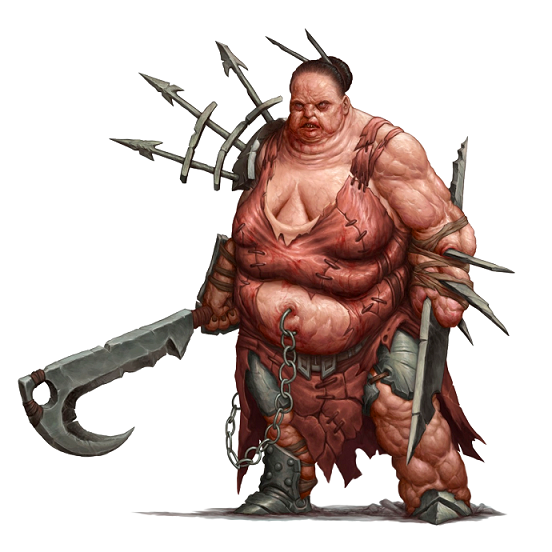 Eneriyes was the product of a Toomrur mother and the Archdevil Dispater. Like others that have this devil in their bloodline, her story is one of hungering for power and recognition. In a unusual twist, she also worshiped her father as a deity; the work of Dispaters Concubines than any love of a father she never knew.
Raised in Kangjald parent-less, she eventually escaped, returning to the lands of her mother. Unbenowst to her, she had a security detail and spies watching her, helping her on her rise to glory. In the eyes of Dispaters Concubines, Eneriyes was their War Maiden.
In Thingrorn, she rose to leadership by way of cunning, charisma and martial skills. She became an Ogre Lord, going on to found Dumugon, Norgtrum, and a dozen smaller holds.