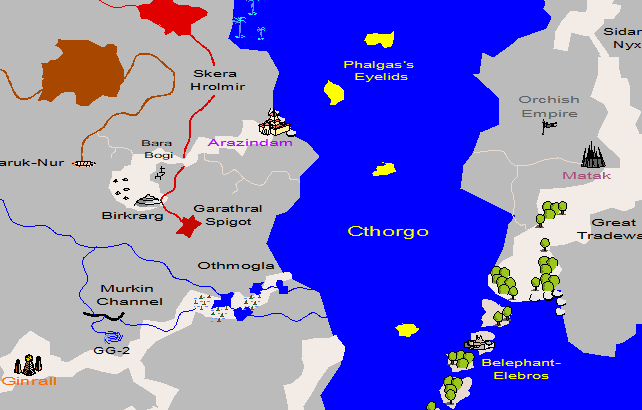 In 1302 HE, Andigimok colonists took the Earth Seam's entry portal at Baruk-Felag and came out at Baruk-Nur. They went east to the Cthorgo coasts and built the settlement Arazindam. Since at the time, the Earth Seam destination points were unknown this settlement became independent of Andigimok.
On 9 Bloom 77, Arazindam joined Hagurthand, Tharuzbaluk, and Duluk-Zirag as part of the Irdtrax Empire.
In 1306, Arazindam backed by Orchish Empire soldiers and coin ceded from Irdtrax becoming a vassal city-state of their benefactors.