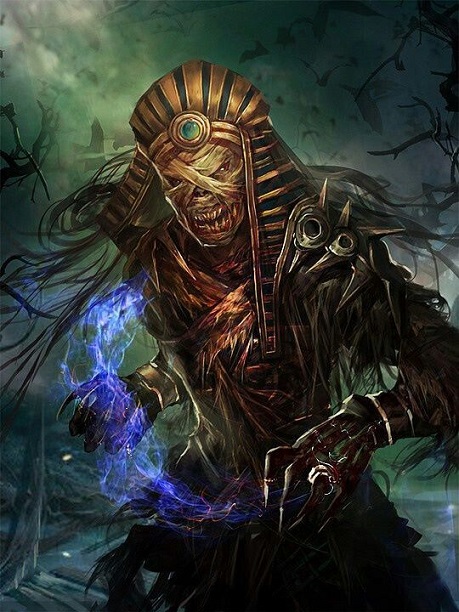 Category
Heroes
Region
Grashakh
Class
22nd priest
Race
Minâth

(Mummy Lord)

Gender
male
Title
Ward of Spirit Crypt
Alignment
chaotic evil
Deity
Kebechet
This mummy lord was created by Lenassu Dras'ee to serve as a guard for Spirit Crypt. When they were mortal, Vargonivous was a loyal companion and lover of Dras'ee. Naturally, her change to undead status changed Dras'ee's view of relationships. She saw Vargonivous as a minion that must serve her. Hence, she turned him into an undead monster.
Crimson Eye killed Vargonivous when they raided and plundered Spirit Crypt.