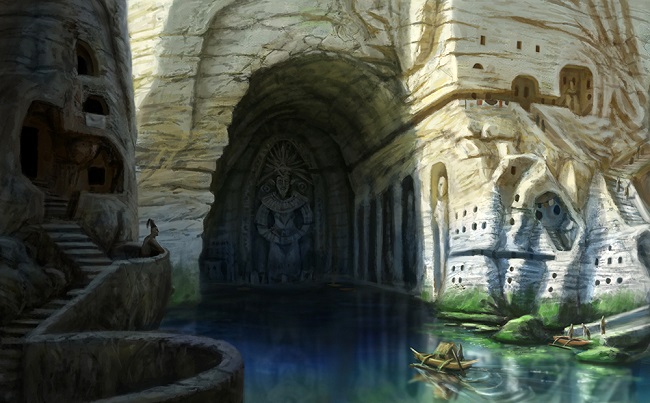 Valangrim is located at the southern tip of Ungarmuk. It was built to stop raids coming out of Umgaril's surface river mouth. Built astride this Underdark to surface flowing river, it grew quickly with trade. In a remote area, Valangrim trades heavily with the Underdark. Most of this trade come from traffic moving along the Sidari-Nyx and that following the gears and canals that make-up the Akalgas Wheel.
Strengthened with each war with the Khazarkar Empire, Valangrim is an imposing bastion. In the Second Ugradrath War (1517 - 1523), the city was sacked by the Khazarkars. When that war ended, the city was returned as part of the Treaty of Aphalê.
The crack Feloren unit is headquartered in this city.