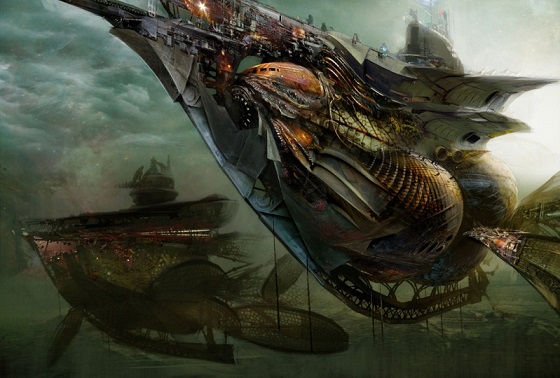 | | |
| --- | --- |
| Class | ark |
| Builder | Intellectual Creed |
| Commissioned | |
| Owner | Nordern, others |
When the Eenkai came to Gebs Rain, they arrived in megalithic voidships known collectively as the Eenkai Void Pods. These ships were the settlements that became the nation of Nordern.
Built by the Intellectual Creed on Throndar, these voidships were of advanced technology conceived on a world without the convenience of having arcane energy. They are able to survive the vacuum of space as well as the deepest of oceans. Floating cities, three still exist today on the world of Bal-Kraiv. The original voidships are now the cores that drive Nordern's submersible island-cities and one still on Gebs Rain.
Statistics

| | |
| --- | --- |
| Hit Points | unknown |
| AC | unknown |
| Size | |
| Engine | Tarsilja Lattice |
| Speed | |
| Crew | |
| Cost | |