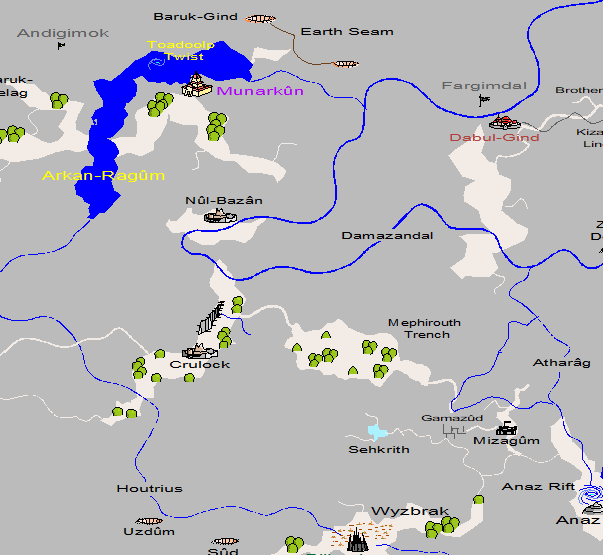 In the Year 84, the Malad-Mîn (507 HE - 86) built the settlement of Nûl-Bazân. Down the river Damazandal, underground and 2500 miles from the kingdom's heartland, it was a place of retreat. Should things go bad in the Mulinburam War (82 - 86), the leadership and anyone that could make it would come here.
After the fall of Malad-Mîn, roughly half of its population resettled at Nûl-Bazân. A people accustomed to living on the surface, while rebuilding their civilization and struggling to survive in a subterranean realm, they went to work tunneling upwards. Six years later, they cracked the surface, establishing the settlement of Phaluth.
In the Year 92, Nûl-Bazân and Phaluth came together as the kingdom of Phlehorn.