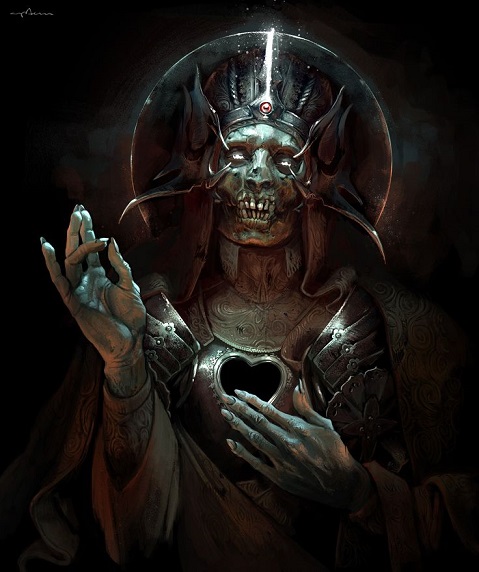 The Dead Saint was given the name Daegaer Bedir by his Kriavfahliil parents. He hailed from the world Kriav, where in the empire Gwildath, he rose high in the priesthood of Sehanine.
For a time, he served on the Second Dead Council.
On 21 Kindle 1701, he was made Arch-Cabal for the world Kriav.