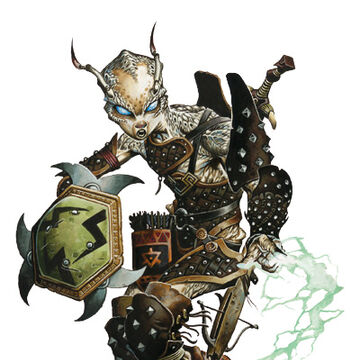 In 1473, four Dromite brothers of the Gyalech bloodline, united their pirate gangs under one organization. This group became known as the League of Gyalech.
In times of great danger, one threatening the pirate holds of the Buccaneer Archipelago or encroachment by larger powers, the League of Gyalech is usually the group that leads the defense.
The League of Gyalech gained notoriety in the Black Tide War (1465 - 1504). In this great conflict, they served the highest bidder - some years fighting on the side of good, and other times serving the whims of the Black Tide; and when they could get away with it, pirating their employers.
The League of Gyalech is spread across many islands of the Buccaneer Archipelago. It is an organization of many interests, prone to chaos and individualism when nothing pressing is about.