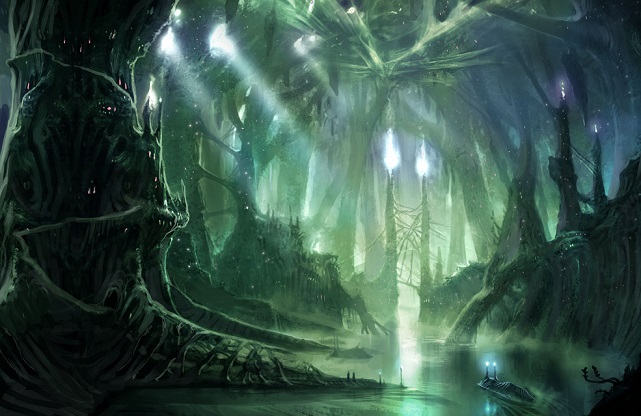 The Angrods did not start building permanent settlements for nearly three centuries after arriving in this region from Turgon. Mablung was their first settlement and did not reach sufficient population and economy to be generally classified as a city till the Year 600.
Mablung is the Angrod capital. Like other Angrod settlements, this city is sited among the colossal trees of Taurquion. The larger trees of the city have bases of more than 200' diameter and rise to amazing heights, some as high as 950'.
The city has many dwellings spread over a large area with natural bridges providing access to neighboring areas. The size of the tree limbs and numerous vines also provide a means of easy travel for the dexterous and nimble footed wood elves and other fey living amongst them.