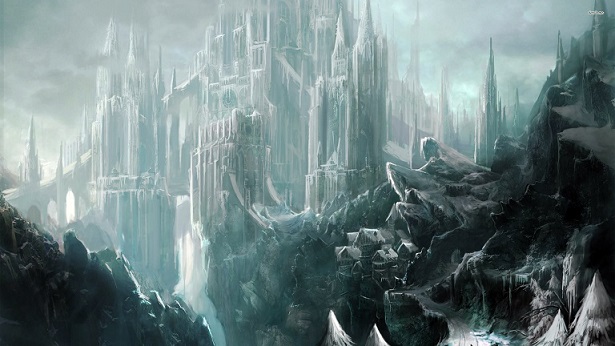 Azudushmanam was built as a fort to guard the mining interests of Malad-Mîn. It became a massive citadel with walls and fortifications built to withstand giant attacks and occasional attacks by white dragons. Under the place are extensive fortifications built to defend against the Azwyr Amoruk of Gamakkhazar.
When Malad-Mîn fell in the Mulinburam War, Azudushmanam was left abandoned for two years. The residents then returned forming the Brisingr kingdom and making Azudushmanam their capital.
Azudushmanam is sited in the glacial valley Khalas.