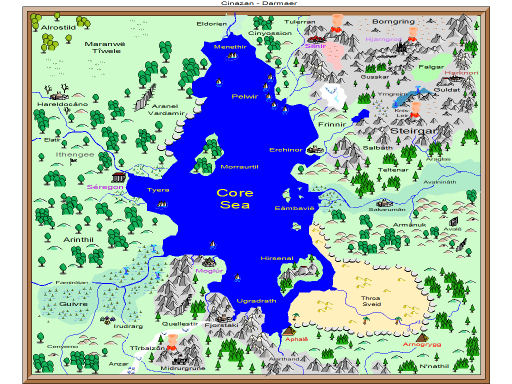 In 905, Queen Nessa Ithendelt died, leaving the Ithendelt Monarchy without a heir. Ithendelt suffered insurrections as the various families vied for control of the kingdom.
This seven year civil war ended on 1 Brightstar 912. The victors, House Ithengee, remained on the western shore, becoming heads of the newly minted Ithengee Monarchy.
The defeated, House Glorfindel and her allies, were exiled from the kingdom. They went west across the Core Sea, establishing the Gilraen Oligarchy.