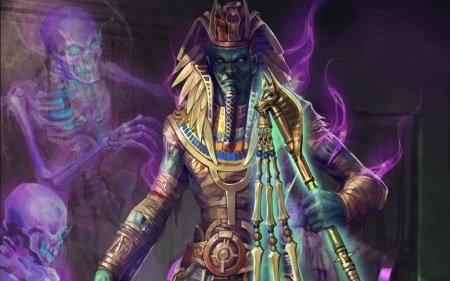 The Hama-Ulmar family is noble house of the Minâth-Nôrî.
In 1726, Phêrî Hama-Ulmar became the Setarch, or ruler of the Khazarkar Empire. Like all past theocratic leaders of this empire, he heads the Pharzîmrâth.
Phêrî ruled the Khazarkar Empire as a mortal for 32 years, then on 27 Hollow 1758 he gave up his soul to Set so that he could continue to rule as a mummy lord. If he had not become an undead, he would have died from an incurable natural malady.
Phêrî is also head of the empire's secret police. A groups comprised of priests, blackguards, and assassins called the Târush-Ginâth.