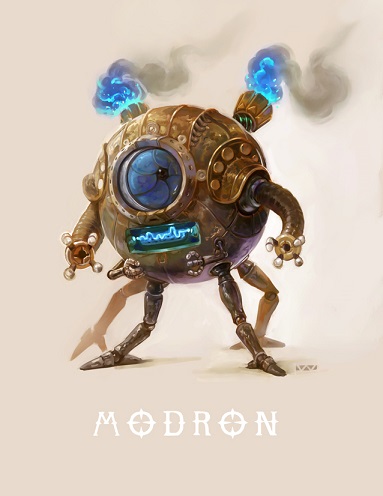 Modrons are constructs created by the Third Instructor. Some consider their creation date of 19 Artifice 81 DE as their re-production date; the belief being the Modron are not new, but construction plans that lay dormant since the Lost Ages.
A highly regimented and law-abiding people, they are native to the worlds of Mechanus; with Regulus their capital world.
Not entirely mechanical, as modrons advance in station, they become more organic.
Racial Traits

| | |
| --- | --- |
| Racial | as modron |
| Lifespan | immortal |