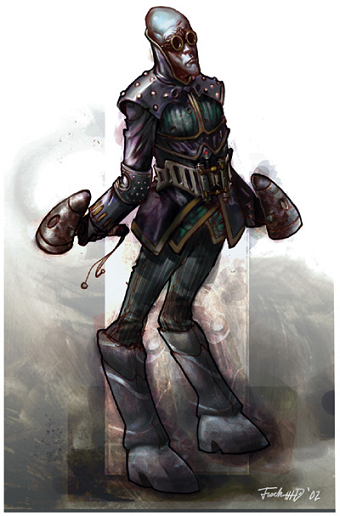 Category
Groups
Region
Midrêth
Headquarters
Tubedellâm
Size
Races

| | |
| --- | --- |
| Keeper | 40% |
| Elder Treant | 30% |
| fey | 30% |

Alignment
neutrals
Deities
none
Symbol
tome chained and locked
Enemies
Mârukhatâz
This guild was founded by a keeper named Akad Phaššal. The guild follows the basic goals of all keepers, which is to say the guild members are collectors of knowledge and take a particular interest in exploring areas of discovery that others do now want known.
Mêšodaðûz have offices scattered across Bal-Kriav. Their headquarters is inside the fortress Tubedellâm. Some of the elder treant sages of Einglach are members of this guild.
Keeper constructs were created by the Lith-Crillion. They built these creatures as "magic-sniffing bloodhounds". After the mysterious disappearance of their creators, they have spread across Midrêth and possibly beyond.