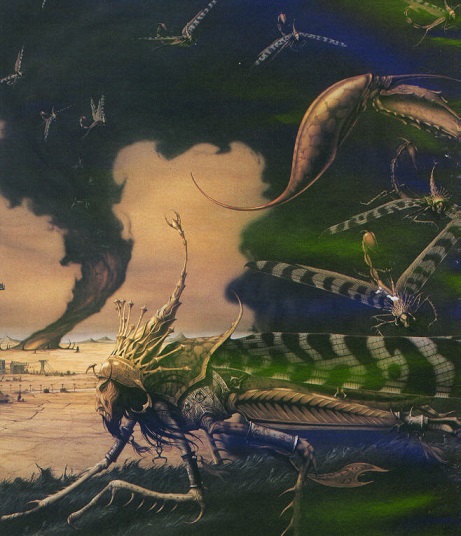 Category
Crack Units
Location
Hive
Headquarters
none
Size
Races

| | |
| --- | --- |
| non-sentient insect swarms | 95% |
| sentient insects | 5% |

Alignment
neutral
Aculeate was an army of insects formed from the merging of many Hive Swarms. It comprised all types of insects - fliers, hoppers, and crawling types. They were are of the stinging variety, technically called aculeates. The mobility and offensive power of Aculeate made it one of the most dangerous forces ever faced by the peoples of Gulimbor and Azrik.
In the Locust Encroachment (1412 - 1694), the Aculeate suffered devastating losses from Ba'lith southern defenses, most notably their Sonic Horns. Probes into Gulimbor, seeking a way around the disruptive sound waves, ended with starvation in the highlands of Siganbul.