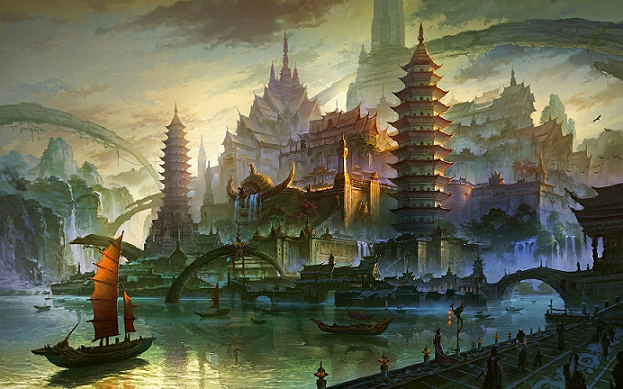 Guetol was founded by the Shou warlord Ejigez. This kensai warrior was a great sea captain, building her city's strength from command of the sea lanes and Kalaran's rivers.
Guetol was the second city to join the Shounejo empire. Unlike other holds, the city was not defeated in the wars to unite the Shou lowlands of Kalaran under one central authority. It joined with the empire as an equal partner with a treaty stipulating the government rotate between Zujukiz and Guetol.
Guetol is one of the largest and busiest ports of Amachan. The city also houses the naval base of the Dazi Tetzezan.