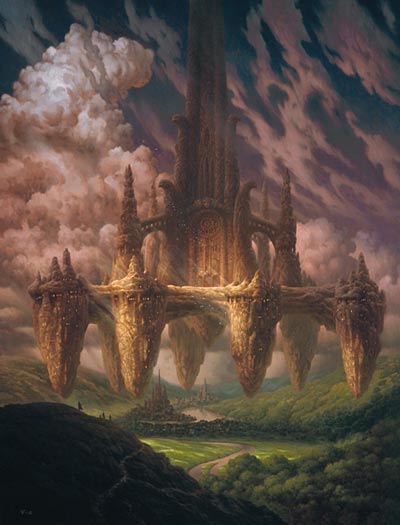 In their early beginnings on the world Marragh, the Giff were forced into the highlands by the constant threat of beasts and predatory creatures of very large size. Restricted to often sparse land, their population grew very slow. Those that settled in Atlasfell, founded Strongheart on 10 Hollow 144 LE.
When the Giff League was established, Strongheart became its administrative capital. Like most of the dwelling of the Giff League, this great city floats over the landscape, held aloft by seven large Earth Motes.
Strongheart has sky docks for their void navy and aeries for the city's Raptor Wing air force. One of the busiest areas of the city is the naval yard. This enormous area is where voidships for the merchant and escort fleets are built.