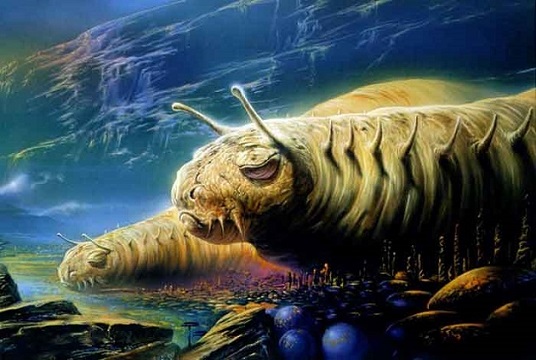 Klorrilmorder is an Underdark empire of Hokzii Skuld. The empire came about from wars of aggression against nearby city-states.
Most of the empire's Turkûn-Khâl population have lineage to Khamagurbun; a surface empire destroyed in the Smoldering Anvil War. Klorrilmorder initially resisted Khamagurbun's refugees but a greater enemy loomed. The greater enemy was no other than the destroyer of Khamagurbun, the surface empire Forermarg. Against this empire, the Turkûn-Khâl refugees aided Klorrilmorder in driving their enemies back to the surface.
In the armies of Klorrilmorder, giant slugs and worms are frequently used as mounts. The Klorrilmorder and the Forermarg have never been able to establish a lasting peace. The Turkûn-Khâl of the empire seem more interested in settling old scores, and Forermarg making slaves of them.
Holdings
Civilization Tree

| | |
| --- | --- |
| Stalag | |
| | Klorrilmorder |